The Role of the CMO in Digital Transformation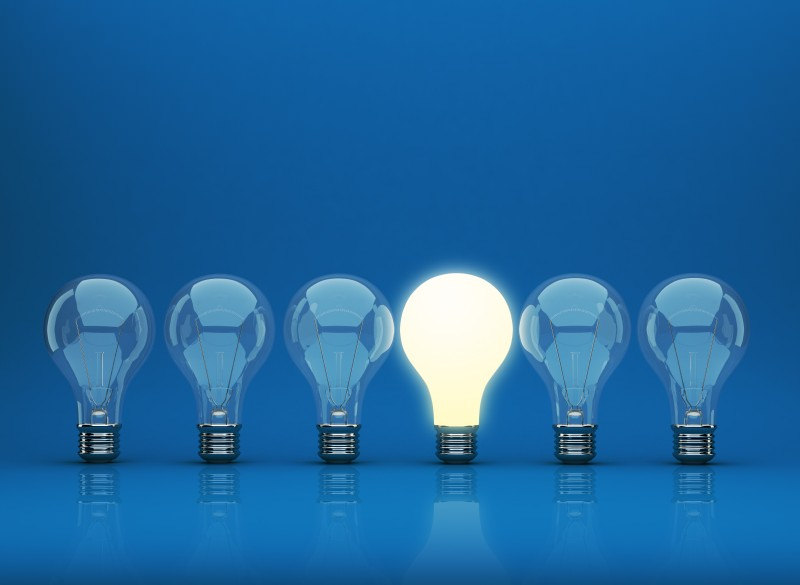 Listen to this article now
Easing an organization into digital transformation shouldn't be met with trepidation, but laying the groundwork can make the transition even easier. Your team will be more ready to embrace change if change is an expectation.
I've mentioned before how crucial it is to create an adaptable environment that can transform quickly and stay ahead during technology disruption—and that requires creating an agile company culture.. One way to guarantee agility and willingness to change is to start from the top down. The chief marketing officer (CMO) should lead the charge—contrary to what some people still believe.
The CMO leads a company's digital transformation 34 percent of the time, according to new research. This is more often than other C-suite positions. It might surprise some to learn of this development—conventional thinking has always named chief information officers (CIOs) and chief technology officers (CTOs) as the leaders. In my experience, though, it makes sense to put the CMO in charge of change. Here are a few reasons why:
The customer drives digital transformation, and the CMO is responsible for the customer. CMOs have many responsibilities, but chief among them are sales management and customer service. These are both customer-facing responsibilities, and customers—with their demands for enhanced quality and efficiency—are the ones driving the need for digital transformation.
The CMO's role in customer management takes on digital and technological aspects. CMOs must understand consumers— from marketing to different audiences to creating a loyal customer base. In the past, this meant CMOs focused on traditional communications and marketing practices. But today, big data and technology play a huge role in understanding consumers, so digital transformations falls squarely on the shoulders of the CMO. It makes sense, because more than any other C-suite executive, the CMO has a solid understanding of customers' needs and expectations and can apply that understanding to digital transformation, leveraging data and advanced technology for increased success.
CMOs can help shed light on the types of technology that will attract and retain customers, leading to expanded productivity and growth. CMOs understand their organizations' customers better than nearly any other C-suite executive. When CMOs incorporate digital transformation into that understanding, they ensure their organization is using new technology to drive the personalization of the customer experience in innovative ways. CMOs can help introduce new advertising, UX, and mobile technologies, among others, that will enhance the corporate-customer relationship.
In their new roles as both customer relations managers and leaders of digital transformation, CMOs can work with other C-suite positions to make sure that everyone is on the same page about new initiatives and innovations. The CMO understands the organization's priorities at the highest level and can shed light on mid-level departments' systems and processes as senior leadership takes on decision-making in the digital transformation.
One of the CMO's major priorities has always been customer loyalty and retention. As customers seek technological innovation and digital solutions with increasing frequency, the CMO needs to be able to respond effectively to customer demands. In our technology-driven age, consumers are loyal to the digital innovations that work for them.
When the CMO combines a long-view understanding of the organization's customers and other external stakeholders with an intricate understanding of the new technologies that can help meet customer demands, the result is a win-win situation for customers and the company.
The most successful business leaders in today's market have this in common:  When disruptions happen, they are ready for change. Business leaders should rely on the people who can foresee change and help the team transition. CMOs can do both. Their unique marketing knowledge and expertise means that CMOs understand their own team and company culture. They can employ their "tricks of the trade," normally reserved for customers, on the company's employees and prepare the team to embrace digital transformation under the CMO's leadership.
Business agility in the most successfully integrated companies begins with the C-suite, and the CMO should lead the charge. It's a shift in corporate thinking for many CMOs to consider themselves the guardians and leaders of digital transformation, but it's a shift worth making. Most marketing tactics incorporate the digital landscape and the capabilities of today's technology to be successful. For organizations to be truly competitive in today's marketplace, a CMO's perspective may be just what's needed to guide the organization through digital change.
Photo Credit: marthaaldrich3 Flickr via Compfight cc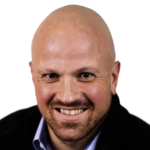 Daniel Newman is the Chief Analyst of Futurum Research and the CEO of The Futurum Group. Living his life at the intersection of people and technology, Daniel works with the world's largest technology brands exploring Digital Transformation and how it is influencing the enterprise. Read Full Bio