The Booming Artificial Intelligence Market: Who's In? Everybody!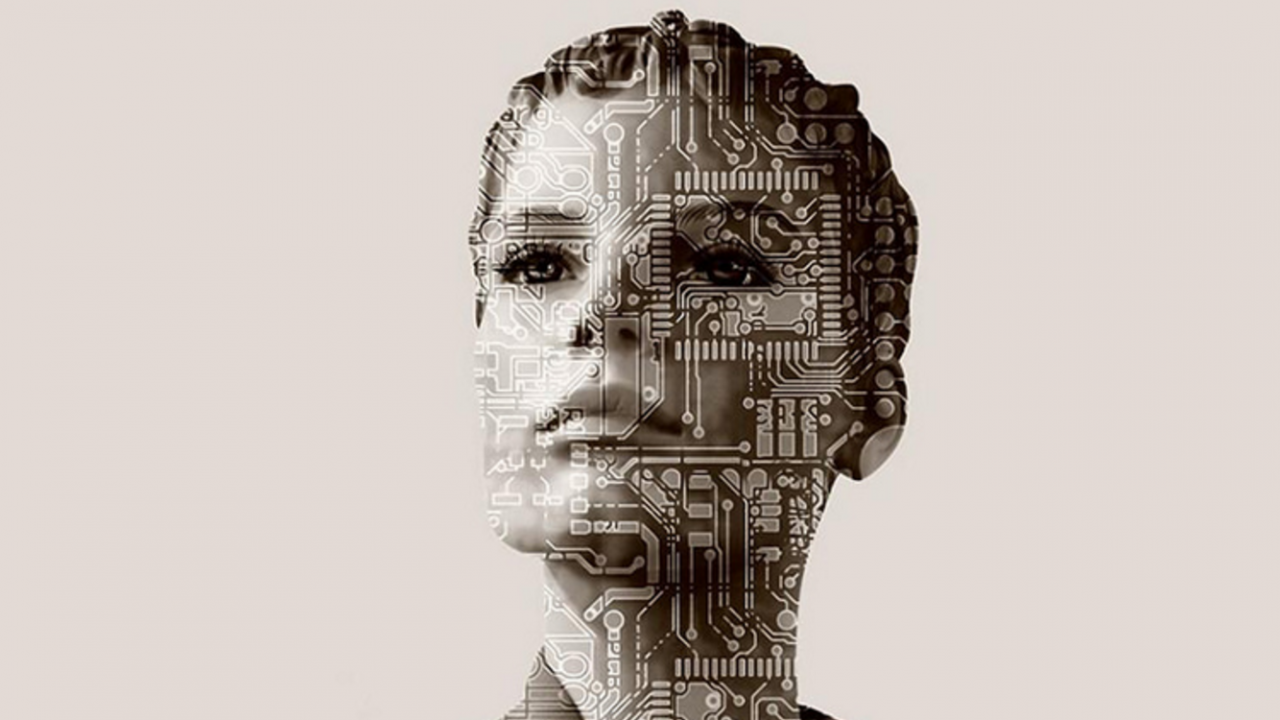 Listen to this article now
The Artificial Intelligence (AI) market is booming, with nearly every major player in the enterprise space vying for a foothold. IBM, Amazon, GE, Microsoft, Google, Cisco, SAP, HPE, Verizon—you name it, anybody and everybody, even folks who used to sell hardware—are actively working on and/or want to stake a claim in a piece of the AI pie.
What encompasses the AI market? Machine learning, natural language processing (NLP), voice recognition and image processing, application and geography are what we're looking at, with mobile devices and cloud being the enablers. And just what will the AI market be? As is always the case, different sources vary in projections, ranging from $5+ billion by 2020 (MarketsandMarkets) to Tractica's recent estimate that the enterprise AI market will reach a staggering $31.2 billion by 2025. Who's investing where? Will companies be developing their own technology? Will they be buying into pre-existing solutions and software? Or will they forge ahead by away of acquisition?
Where Investment Dollars Are Going
Let's look at where some of the major tech players are making their AI investments.
Google. Alphabet's Google has led the way with acquisitions over the last five years. From the purchase of Deep Mind Technologies (now a subsidiary company) back in 2014 right up to the recent addition of api.ai to its stable, Google has been steadily building its AI capabilities by acquisition.
Google does this by adopting a twin-pronged approach with their own AI research team. The "Brain Team" has broad responsibilities as this description from their mission statement confirms.
"Researchers on the Brain team have the freedom to set their research agenda and to engage as much or as little as they wish with existing products, choosing between doing more basic, methodological research or more applied research as necessary to produce the most compelling results. It is our philosophy that making substantive progress on hard applications can help drive and sharpen the research questions we study, and in turn scientific breakthroughs can spawn entirely new applications."
Interestingly, the team has recently launched a discussion at Reddit that welcomes questions on their work with machine learning. The discussion reveals that in addition to collaborations with product teams within Google, (think self-driving cars, robotics, search, and speech) they also work on "moonshot" projects without any particular products in mind. The thread is well worth a read if you are interested in where AI might be heading.
Facebook. Writing at Facebook Code, director of Applied Machine Learning (AML) at Facebook Joaquin Candela, describes how the AML team "is working with dozens of product teams across the company to give people communication superpowers through AI." Candela describes their work as providing an "AI backbone" powering much of the Facebook experience, with AML teams across the company running 50 times more experiments every day than a year ago. That level of commitment to AI means that applications are going from research to production faster than seen previously, with some impressive results.
An automatic AI based translation system helps users to see translated posts in their News Feed.
Photo image search is based on content rather than text or tags.
Automatic alternative text uses object recognition technology to generate an audio description of a photo in the News Feed to someone using a screen reader.
Acquisitions also feature in the Facebook AI investment strategy, although not always at the level of some competitors. A good example is their purchase of natural language recognition API provider Wit.ai in early 2015, designed to improve speech recognition and voice interface capabilities.
SAP
SAP's recent acquisition of software developer Plat.One, a software platform that helps smart devices communicate with one another, is but the beginning of what is a US$2 Billion investment in the IoT over the course of the next five years. The plan with Plat.One is to link it back to the SAP HANA cloud platform. The company plans on establishing development labs across the nation in cities like Berlin, Brazil, Munich, Shanghai, Palo Alto, and Johannesburg, and leveraging these labs to fuel innovation. SAP is also rolling out "accelerator" and "jump start" IoT software packages targeting particular industries, intended to help monitor and control equipment.
HPE and Microsoft. These two giants have both teamed up in recent months with GE's Predix IoT platform, including it in offerings intended for the industrial enterprise. This has represented great credibility for the GE offering, and these players have big plans in store for the technology.
Apple. Apple has been active in the acquisitions market as well, snapping up Emotient early this year. The San Diego-based startup uses AI to detect emotion from facial expressions, although it's not yet clear what Apple's plans for the technology might be.
On a wider scale—although it's hard to judge where Apple's internal AI research might be—they do appear to be playing catch up with their rivals. The assumption comes with the very recent news of the hiring of Carnegie Mellon University Professor, Ruslan Salakhutdinov, as the new director of AI research and looking to build a team of machine learning research scientists to work alongside him.
"We are looking for exceptional hands-on research scientists with a proven track record in a variety of machine learning methods; from the realms of deep learning, reinforcement learning, unsupervised learning, and computer perception. You will be joining a world-class, multidisciplinary team and will be participating in cutting-edge research in deep learning, machine intelligence, and artificial intelligence.  You will be solving real-world, large-scale problems."
I think this is one to watch.
Salesforce. In September this year, Salesforce announced the integration of AI into its CRM cloud platforms. Einstein Intelligence is, according to Jim Sinai, VP of marketing at SalesforceIQ, the culmination of two years' hard work and targeted acquisitions.
The company has made a commitment to gaining a better understanding of AI by announcing a new research group, Salesforce Research headed up by Chief Scientist, Dr. Richard Socher.
Etsy. Creative marketplace Etsy has gone down the acquisition route with a recent purchase of AI startup Blackbird Technologies. The rationale for the move, according to Etsy, is to harness the advanced deep learning AI techniques that Blackbird has developed to improve and enhance the buyer experience on site. The application of natural language processing and image recognition techniques will, they say, help to provide more relevant search results and make the search experience faster and more intuitive.
Interestingly, Etsy also says that the team at Blackbird will be joining the company and that long term, "we believe there may be opportunities to deploy Blackbird's Artificial Intelligence technology in areas beyond search that will help strengthen our markets and seller services platform."
IBM. IBM of course is deeply involved in AI partnerships and acquisitions that can harness the power of its Watson machine learning applications. IBM's January 2016 acquisition of The Weather Company provides a good example of how AI applications can augment human expertise to enhance services.
The Weather Company has recently announced the release of new AI based service, designed to help the airline industry better predict the effects of weather systems on individual flights. Services can be tailored to an airline's business models to provide details of revised crew scheduling, fueling plans, and runway configurations following flight changes based on detailed weather predictions. Mary Glackin, senior vice president of public-private partnerships at Weather Company, is quoted at the Wall Street Journal as saying that the goal of the new service is to "tie the probabilities to business outcomes."
A further example of how IBM is leveraging partnerships to promote AI advances, again involving The Weather Company, marks the rollout of the first use of Watson for advertising. Unilever and GSK, together with The Weather Company are reported to have partnered with IBM to provide contextual and relevant responses to questions from consumers.
The company gave an example of how the system might respond to the question what can I make for dinner tonight? "Based on its machine learning and reasoning ability from the data it has ingested, Watson can sort through ingredient and flavor profiles to make recommendations based on the weather, time of day, location and even ingredients users have on hand – all surfaced via dynamic ads."
It's an early taste of how AI might radically change the face of marketing and advertising and two of many examples of how IBM is all in on AI and working to leverage Watson.
The AI Acquisition Race 
According to the most recent report from market intelligence company CB Insights, a race is developing among the corporate giants to snap up private AI companies. Nearly 140 companies working on AI technology have been acquired since 2011, more than 40 of those in 2016 alone. M&A activity in the AI space increased sevenfold between 2011 and 2015, with most startups being acquired within 4 years of initial funding.
There won't be any shortage of AI innovations for the foreseeable future and smart tech companies are constantly on the lookout for potential acquisition targets.
AI is definitely a "big boy" game, and not just any company has the capital for some of these investments. That can ultimately lead to consolidation of technology (and power) in the hands of a few, but is that good for the AI industry—or the consumer? I am less of fan of gigantic monopolies and more free market innovation. Writing at Tech Crunch Vinod lyengar, director of product marketing at open source machine learning company H2O.ai, shares my thoughts in this regard, saying that rapid consolidation might lead to a monopoly that hurts everyone, apart from the parties involved. As lyengar points out you just need to look at the telecoms market to see how it might work out.
We are at the beginning stages of this rapid technological revolution, so buckle up. These are just a few of the players in the AI space and there are many changes, much innovation, and exciting times ahead.
Photo Credit: Persian Xtra Flickr via Compfight cc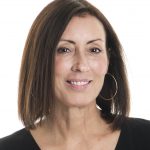 Shelly Kramer is a Principal Analyst and Founding Partner at Futurum Research. A serial entrepreneur with a technology centric focus, she has worked alongside some of the world's largest brands to embrace disruption and spur innovation, understand and address the realities of the connected customer, and help navigate the process of digital transformation. She brings 20 years' experience as a brand strategist to her work at Futurum, and has deep experience helping global companies with marketing challenges, GTM strategies, messaging development, and driving strategy and digital transformation for B2B brands across multiple verticals. Shelly's coverage areas include Collaboration/CX/SaaS, platforms, ESG, and Cybersecurity, as well as topics and trends related to the Future of Work, the transformation of the workplace and how people and technology are driving that transformation. A transplanted New Yorker, she has learned to love life in the Midwest, and has firsthand experience that some of the most innovative minds and most successful companies in the world also happen to live in "flyover country."