Stanford Study: How AI Affects Urban Life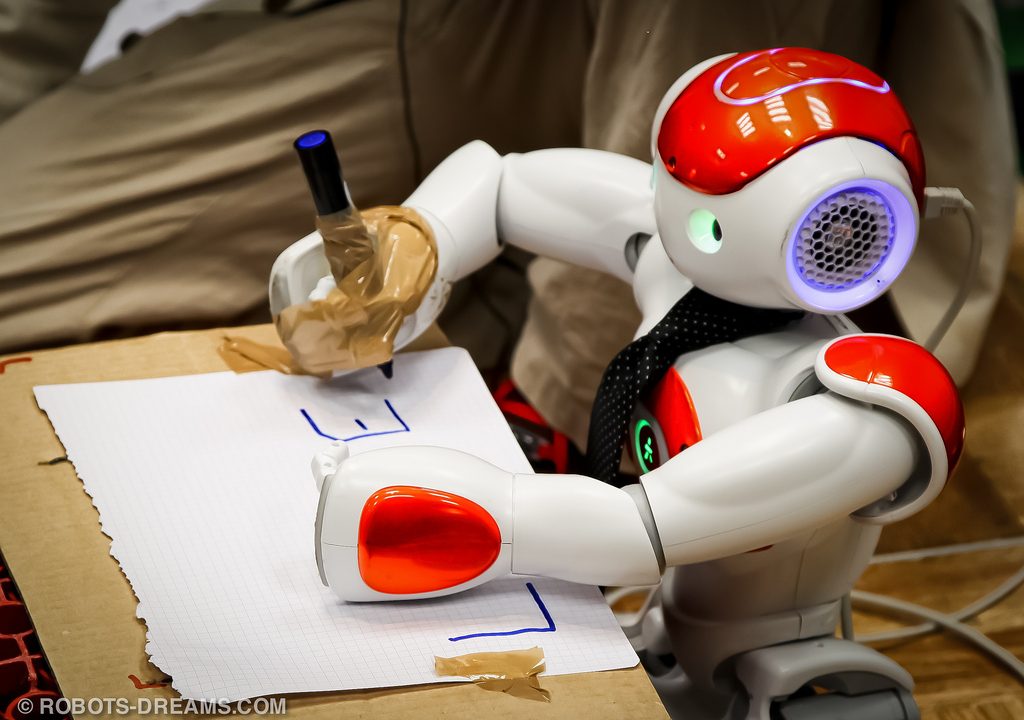 Listen to this article now
How will Artificial Intelligence (AI) influence human life and society in our cities over the long-term? That is a topic researchers at Stanford University have set out to shed some light on, with the release of the first in a series of reports in the One Hundred Year Study on Artificial Intelligence.
This ambitious long-term study, known as AI100 was the brainchild of Eric Horvitz, Stanford alumnus and now managing director of the Microsoft Research lab in Redmond. Drawing on the knowledge of interdisciplinary research academics, the aim of AI100 is to give a better understanding of the potential impact of AI over the longer term. Importantly, the study is not meant to offer solutions, but rather to start a discussion centering on the best ways that AI can work for the benefit of society.
Artificial Intelligence and Life in 2030 is the product of the first of a century long chain of standing committees working together over the period of the study. This initial study group considers the impact of AI in a typical North American City by the year 2030. Recent census figures show that population in U.S. cities continues to increase, thus, these are issues that will have significant impact.
Transportation
Transport is a domain where the public will most likely have early experience with physically enabled AI systems. We are already seeing the advent of self-driving vehicles and once the technology is sufficiently safe and robust, the study suggests the speed of their introduction to everyday life will take many by surprise. It's likely to have some interesting consequences for city dwellers.
We will own fewer cars, live further from work, and spend time differently on our commute.
Self-driving and remotely controlled delivery vehicles and flying vehicles are a given.
Life expectancy may increase as removing human error from driving reduces death and injury due to accidents.
Robots—think Segway—are likely to play a part in transporting people and goods.
The rise of shared transport in smaller, on-demand autonomous vehicles might displace the need for mass public transport.
The consequences of these major changes in the movement of people and goods will have severe implications for transport and urban dwelling planners. Think about all the space devoted to parking in cities now and how that might change as one small example.
Home Robots
The study concludes that progress in home technology has been disappointing over the last 15 years. The next 15 years, however, should see an increase in the use of home robots in a typical U.S city. Technical constraints and high costs will remain as limiting factors on commercial opportunities in the home. By 2030 the study suggests:
Improvements in 3D sensors and algorithms, driven by gaming platforms, will speed the development and deployment of home and service robots.
Advances in speech understanding and image labeling, enhanced by deep learning, will improve interaction with robots in the home.
Current research on manipulation will lead to applications suitable for home use.
Of course, as the use of robots and AI technology in the home becomes more prevalent, new ethics and privacy issues will arise and must be addressed.
Healthcare 
The health sector has long been viewed as an area where AI has the potential to improve outcomes and enhance quality of life, while at the same time reducing costs. While the collection of useful data from clinical sensors and mobile apps has been increasing by leaps and bounds, AI progress has been slower than expected in a health sector entrenched in regulation and politics.
The study concludes there are some hopeful signs that the rate of innovation in the clinical setting and in health analytics shows signs of improvement. There is still work to do in order for AI benefits to be fully exploited.
Incentives and mechanisms for the sharing of data need to be developed.
Overbearing and restrictive policy, regulatory, and commercial obstacles need to be reduced. Easy to say, not always easy to do.
AI developers will need to work closely with both patients and providers to gain trust in systems, particularly those that will interact with people.
I recently wrote on the IoT in healthcare and if this is of interest to you, you can grab that post here: Overcoming Obstacles for IoT in the Healthcare Industry
Education
Education has seen considerable progress to date, although the report acknowledges expectations sometimes exceed reality. In schools, colleges, and universities, a lack of resources and the absence of data establishing the effectiveness of AI are thought to be holding back progress to some degree. The report addresses the problems and lists some areas likely to benefit by 2030.
Teachers will be assisted by AI applications with enhanced human interaction in the classroom and in the home.
Interactive machine tutors will support face-to-face teaching by providing a personalized teaching experience at scale.
Virtual reality scenarios will be developed to aid training and education.
The line between formal classroom education and self-paced, individual learning will become blurred.
If you want to find out more about AI in education take a look at Intelligence Unleashed: How Artificial Intelligence Will Improve Education and 8 Ways Machine Learning Will Improve Education, both from Getting Smart.
Low Resource Communities 
A lack of commercial opportunities in low resource communities means there has been an underinvestment in AI research compared to other sectors. There are opportunities where new funding priorities and targeted incentives could bear fruit for such communities.
Data mining and machine learning are already being used to provide predictive models to identify and prioritize risks.
Scheduling and planning techniques can be used to distribute excess food to communities and individuals in need.
AI programs could be used to leverage social networks to spread information to hard-to-reach parts of communities via peer leaders.
Public Safety and Security
Steps are already being taken to enhance border control and law enforcement by way of cameras and drones. According to the report, these surveillance methods will be heavily relied upon by 2030. The extensive use of technology will no doubt arouse sensitivities around civil liberties and measures will need to be taken to protect the rights of innocent citizens.
Employment and the Workplace 
Changes in the workforce due to AI advances will be slow, but AI applications will gradually have an impact on almost all employment sectors. Manufacturing is already engaged in a move towards automation and the report speculates that the same will happen with "well-paying cognitive jobs."
Many in the workforce will require education and retraining in the short term to mitigate the effects of AI. Over the longer term, a political—as well as economic—response may be needed to protect people from the structural shifts in the economy that will result.
Entertainment
The study panel expressed surprise about AI-driven entertainment being so enthusiastically embraced, but that doesn't surprise me at all. Gaming, social channels, music, film, and even advertising are always going to be fertile ground for AI development. The future will see increasing interaction with robots—made more human with empathy and emotion—and entertainment systems.
An interesting moral question is raised. How do we leverage people's propensity to engage with interactive devices and applications—sometimes to the exclusion of actual human contact—for the benefit of the individual and society? Important to keep in mind as we dive more deeply into the world of AI.
Artificial intelligence is here to stay and will have an increasing influence on our urban lives. This important long-term study sets out to maximize potential benefits while minimizing risk and it is expected to be the catalyst for conversations pointing us in the right direction.
If you would like to find out more, the full report is available for download at Stanford University.
Photo Credit: Robots-Dreams Flickr via Compfight cc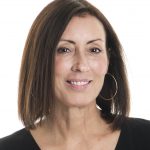 Shelly Kramer is a Principal Analyst and Founding Partner at Futurum Research. A serial entrepreneur with a technology centric focus, she has worked alongside some of the world's largest brands to embrace disruption and spur innovation, understand and address the realities of the connected customer, and help navigate the process of digital transformation. She brings 20 years' experience as a brand strategist to her work at Futurum, and has deep experience helping global companies with marketing challenges, GTM strategies, messaging development, and driving strategy and digital transformation for B2B brands across multiple verticals. Shelly's coverage areas include Collaboration/CX/SaaS, platforms, ESG, and Cybersecurity, as well as topics and trends related to the Future of Work, the transformation of the workplace and how people and technology are driving that transformation. A transplanted New Yorker, she has learned to love life in the Midwest, and has firsthand experience that some of the most innovative minds and most successful companies in the world also happen to live in "flyover country."