Millennials Spark the Need for Mobility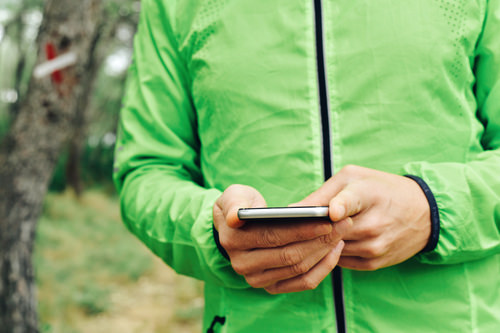 Listen to this article now
There is a lot of talk today about mobility's role in the digital transformation. Yet despite the many technologies pushing that concept forward—from aaS to BYOD and beyond—there is actually an even stronger force at hand when it comes to the mobile drive: The Millennial generation.
In 2015, Millennials surpassed Generation X as the largest single cohort in the American workforce. The first generation of "digital natives," this group has different values from those who came before them, namely collaboration and freedom. Gone are the days of top-down leadership and 9-5 work hours. Millennials want to be part of something big and important—and they want to do it on their own terms.
Lucky for them (or more likely, because of them), today's tech boom is moving in that direction. Research shows 40 percent of companies plan to make the mobilization of their business applications a priority over the next two years, and 75 percent of employee-facing apps will likely be built with a "mobile-first' design by 2017. Whether today's Baby Boomers and Generation Xers like it or not, mobility looks like it's here to stay. The following are a few trends that don't seem to be going away.
Getting "Rich"
The typical 9 to 5 job may be on its way out, but that doesn't mean employees aren't working. With Rich Presence Technology (RPT), the terms "out of office" and "away from my desk" are no longer acceptable excuses for missing a beat in today's business world. With RPT, employees are virtually never inaccessible. Teammates can now track one another's presence from anywhere, and one-number technology can cycle through every phone they carry until they find them. (Ironically, Millennials noted leisure and private time as a top work/life priority. With RPT, work promises to bleed generously into one's personal life.)
Cloud-y with a Chance of … Mobility
The Cloud offers Millennials the flexibility they need to work from their home, the office, or the local coffee shop, at any time of day. Rather than being leashed to their company's network, they're able to access the files they need in real time, from anywhere in the planet. That means increasingly more contingent (freelance, part-time, and contract) workers will be joining the workforce, challenging our concepts of both management and the traditional "office space."
BYO Firewall
The new age of mobile accessibility also comes with risk. Even beyond the increased use of Cloud technologies, Millennials and other early adopters are pushing companies to create BYOD programs so they can use their own upgraded tech, rather than those (perhaps more antiquated models) provided by their companies. Rather than traditional firewalls, companies must now protect their invisible Clouds and external devices with virtualization. In that sense, the drive for mobility is changing more than how we work. It's changing our entire IT team's focus on digital safety, with modern-day firewalls extending not just throughout buildings, but throughout the entire digital sphere. 
More (and Less) Facetime
When it comes to facetime, Millennials will be choosing the virtual kind—through video conferencing like GoToMeeting and team collaboration apps like BaseCamp. The availability of aaS collaboration services is not just sky-rocketing, it's also increasingly free—or at the very least, cheaper than gas for the daily commute.
IoMe
Millennials love personalization. The IoT will take that love to new heights, allowing to customize nearly every experience, from ordering coffee to shopping for a new shirt, and everything in between. As such, they'll be expecting a similar drive for personalization in the workplace, knowing they can easily access only what they need, from wherever they are, when they need it.
Still, no matter how tech savvy they may be, Millennials aren't ready to throw out humanity just quite yet. Much of the transformation they'll bring to the digital workforce has less to do with technology and more to do with leadership and management style overall. Reports show they want to know their company is doing good, not just doing well. Because of this, it's important to keep in mind that mobility alone won't keep your Millennials happy. In the end, it's possible that a more personal workforce will actually be part of the Millennial legacy.
Additional Resources on This Topic
Marketing to Gen C: How Companies Need to Evolve
Enterprise Mobility: The Evolution of the Future of Business
Was 2016 the Year of Enterprise Mobility Technology?
 
Photo Credit: robwriggs Flickr via Compfight cc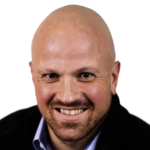 Daniel Newman is the Chief Analyst of Futurum Research and the CEO of The Futurum Group. Living his life at the intersection of people and technology, Daniel works with the world's largest technology brands exploring Digital Transformation and how it is influencing the enterprise. Read Full Bio