How Blockchain and Bitcoin Tech Will Fuel the Industrial IoT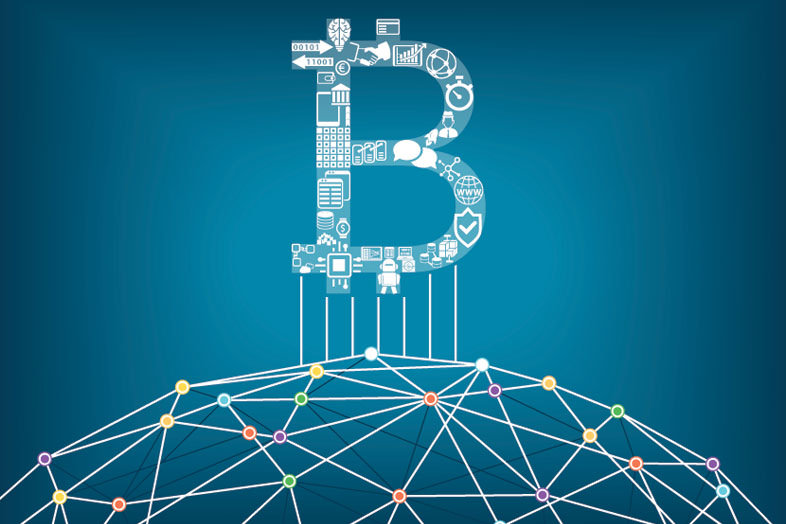 Listen to this article now
Cryptocurrencies like bitcoin and blockchain have the potential to link with the Internet of Things (IoT), resulting in simplified connections within the industrial IoT. The use of cryptocurrencies would simplify living through technology, which in today's age would simplify life itself.
Take Bitcoin, for instance. The cryptocurrency could link itself safely to a device connected through the IoT—a car, a refrigerator, a washing machine—and that device could safely and securely order supplies when needed. So, if bitcoin and similar blockchain technology has this kind of potential on a such a small scale, what kind of impact could it have when applied to a large industrial scale? That's what we're going to examine.
Blockchain and the Industrial IoT
It's important to realize before blockchain technology can impact the industrial IoT on a large scale, first there must be a massive overhaul in point of sale systems. Banks and other financial establishments will have to install and program software compatible with blockchain technology before the economical ecosystem will allow transactions with bitcoin to become commonplace in day-to-day life. But with cryptocurrency's tremendous upside, the question becomes not if, but when it will happen.
This upside is most recognizable in machine-to-machine (M2M) communication. Blockchain cryptocurrencies are extremely secure, and have the capability to allow machines to operate at a level of efficiency never before seen. Wind turbines could communicate exactly how much energy they have stored in bitcoin currency, for example, and the data would be secure.
Another major advantage of blockchain technology is its ability to store data. Devices connected through the IoT using blockchain will keep every record of any transaction that takes place, without limit. The power to record every interaction and transaction on devices connected to the IoT simplifies an innumerable amount of data processes.
The combination of data storage and M2M communication through blockchain technology will have far-reaching implications in the industrial IoT. Imagine a smart device connected to an oil line. With the data stored from past years, blockchain technology could automatically adjust or reroute oil flowing through the line based on weather patterns or the current need for the oil. The ability for devices connected to the IoT to operate autonomously through blockchain technology has endless uses.
The Security of the Industrial IoT
It is estimated that by 2020 there will be more than 20 billion devices connected through the IoT. With so many things intertwined and connected through IoT, there are obviously security concerns. Not only that, but concerns have surfaced over connectivity capabilities when so many devices are connected simultaneously.
Blockchain technology changes that. Put simply, blockchain technology allows devices to communicate effectively with the intended data recipients while avoiding interference from or unnecessary communication with external devices. Devices within the same network will be able to authenticate themselves, allowing seamless communication and nulling concerns over impersonation and hacking.
The Takeaway
Blockchain technology and the use of cryptocurrencies such as bitcoin will have huge effects on the industrial IoT sooner rather than later. With the various advantages both technologies possess, it's hard to believe an overhaul in software and technology hasn't already happened to allow these technologies to simplify everyday transactions, both in personal life and in multiple industries. As always, we'll be keeping an eye on what comes next.
Additional Resources on This Topic:
The Internet of Things (IoT): Definitions, Examples, Trends (the Complete Guide)
Blockchain Platform for Industrial Internet of Things
Decentralizing IoT Networks through Blockchain
Photo Credit: martinlouis2212 Flickr via Compfight cc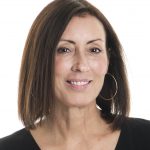 Shelly Kramer is a Principal Analyst and Founding Partner at Futurum Research. A serial entrepreneur with a technology centric focus, she has worked alongside some of the world's largest brands to embrace disruption and spur innovation, understand and address the realities of the connected customer, and help navigate the process of digital transformation. She brings 20 years' experience as a brand strategist to her work at Futurum, and has deep experience helping global companies with marketing challenges, GTM strategies, messaging development, and driving strategy and digital transformation for B2B brands across multiple verticals. Shelly's coverage areas include Collaboration/CX/SaaS, platforms, ESG, and Cybersecurity, as well as topics and trends related to the Future of Work, the transformation of the workplace and how people and technology are driving that transformation. A transplanted New Yorker, she has learned to love life in the Midwest, and has firsthand experience that some of the most innovative minds and most successful companies in the world also happen to live in "flyover country."