The Ethics of Artificial Intelligence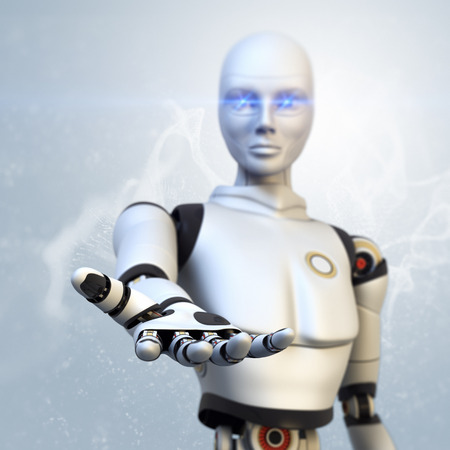 Listen to this article now
Many experts believe that artificial intelligence (AI) might lead to the end of the world—just not in the way that Hollywood films would have us believe. Movie plots, for example, feature robots increasing in intelligence until they take over the human race. The reality is far less dramatic, but may cause some incredible cultural shifts nonetheless.
Last year, industry leaders like Elon Musk, Stephen Hawking, and Bill Gates wrote a letter to the International Joint Conference in Argentina stating that the successful adoption of AI might be one of humankind's biggest achievements—and maybe its last. They noted that AI poses unique ethical dilemmas, which—if not considered carefully—could prove more dangerous than nuclear capabilities.
How can we implement AI technology while remaining faithful to our ethical obligations? The solution requires systematic effort. 
Establish an Ethics Committee
Transparency is the key to integrating AI effectively. Companies may mistakenly assume that ethics is merely a practice in risk mitigation. This mindset only serves to deadlock innovation.
Create a company ethics committee that works with your shareholders to determine what's ethical and what's not from the outset. Align this moral code with your business' cultural values to create innovative products while increasing public trust. An ethics committee member should participate in the design and development stages of all new products, including anything that incorporates AI. Integrity is essential to the foundation of an organization. Your ethical mindset must therefore be proactive, not reactive.
Pursue Innovation Safely
A solid ethical foundation leads to good business decisions. It wouldn't make sense, for example, to build a product that you later determine will affect the industry negatively. By applying your ethical code from the start, you create a positive impact while wisely allocating resources.
An ethics committee, however, doesn't tell a design and development team what it can and can't do. Instead, the committee encourages the team to pursue innovation without infringing on the company's cultural values. Think of it as an important system of checks and balances; one department may be so focused on the potential of a new innovation that members of the department never pause to consider the larger ramifications. An ethics committee can preserve your business' integrity in light of exciting new developments that have the potential to completely reshape your organization.
AI is still a relatively new concept, so it's possible to do something legal, yet unethical. Ethical conversations are more than just a checklist for team members to follow. They require hard questions and introspection about new products and the company's intentions. This "Socratic method" takes time and may create tension between team members—but it's worth the effort.
Create a Solid Foundation
Don't know where to begin with your ethical code? Start by reading the "One Hundred Year Study on Artificial Intelligence" from Stanford. This report reviews the impact of AI on culture in five-year timespans, outlines society's opportunities and challenges in light of AI innovation, and envisions future changes. It's intended to guide decision-making and policy-making to ensure AI benefits humankind as a whole.
Use this report as an informed framework for your AI initiatives. Other ethical framework essentials include:
Oversight safeguards. Your company ethics are a collaborative effort. As such, your ethics committee should have a series of checks and balances.
Standards for risk assessments. Each new innovation should meet minimum qualifications to ensure risk mitigation. These qualifications should derive from discussions between your ethics committee, developers, design team, C-Suite, and stakeholders.
Choose Autonomy, Not Regulation
One tech industry concern is that failure to self-police will only lead to external regulation. The Stanford report maintains it will be impossible to adequately regulate AI. Risks and opportunities vary in scope and domain. While the tech industry balks at the idea of oversight, the Stanford report suggests that all levels of government should be more aware of AI's potential.
A committee of tech leaders plans to convene this month to discuss the ethics of AI intelligence, and the possibility of creating a large-scale best practices guide for companies to follow. The hope? That discussion will breed introspection, leading all AI companies to make ethical decisions benefitting society. The process will take time, and tech companies are notoriously competitive. But in this we universally agree: it's worth the effort.
Photo Credit: HoursDeOuvre via Compfight cc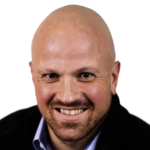 Daniel Newman is the Principal Analyst of Futurum Research and the CEO of Broadsuite Media Group. Living his life at the intersection of people and technology, Daniel works with the world's largest technology brands exploring Digital Transformation and how it is influencing the enterprise. Read Full Bio