DevOps: The Key to Your Company's Success in 2017
Listen to this article now
If you haven't heard of DevOps (the nifty moniker for "development and operations"), it's time to discover this incredible new way of working. Major brands such as Google and Amazon have already adopted DevOps and are reaping the benefits of optimized performance, organization, and quality assurance. Find out why your company should give DevOps a try in 2017.
Brush Up on the Definition of DevOps
DevOps grew in popularity in 2016 and is revolutionizing the way brands do business in 2017. Bring your brand into the future by investing in development and operations technology  for the modern world. DevOps began as a way to make businesses more agile, increasing the velocity of building, testing, and releasing software to the public without sacrificing quality. Now, DevOps is an entirely new way of doing business. Companies that try DevOps can significantly increase speed and efficiency, fostering business growth while retaining their reputation for high-quality goods and services.
DevOps has grown from a way of thinking to a business model in its own right. DevOps is a combination of business philosophy, collaboration, and automation. It is a way for companies to stay a step ahead of rivals in a fiercely competitive business atmosphere. DevOps represents a fundamental shift in how a business operates, filling in the gaps to help technology companies automate as much as possible to improve speed and quality. New technologies make DevOps more attainable, optimizing the operational process in a manner that was impossible just years ago. Thanks to DevOps, companies are hitting goals, debuting products, and mastering updates in a fraction of the time it used to take. Yet DevOps is not simply a tool a company can implement—it's a way of life.
DevOps centers on how people work, interact with one another, and use technology to accomplish tasks. To master DevOps and reap its many benefits, a brand must undergo a cultural shift. This will look different to different companies. A brand must alter its infrastructure to drive velocity, looking at the human side of business to enhance the tech side. DevOps can only drive success if everyone is on the same page and working together to transform the way a company operates. It may be difficult to alter an IT organization's culture to embrace DevOps, but in the modern world, this change is becoming critical for tech company success.
Learn How DevOps Can Revolutionize Your Brand
DevOps enables a brand to start 2017 with a bang. It's a way of working that seeks to bring people, tools, and technological processes seamlessly together. Different departments within a company band together to work toward common goals, making the best use of workplace collaboration and culture. People are at the heart of DevOps—within the company as well as among consumers. Major brands are hopping on the DevOps bandwagon not because it's the hottest new trend or buzzword, but because it works. This approach to business offers myriad benefits to companies that utilize this technique correctly, including the ability to:
Meet consumer demands. Faster software updates allow a brand to meet evolving consumer demands quickly and consistently. DevOps facilitates instant updates and new platform deployments by examining what isn't working and making changes to accommodate consumer needs. Happy customers mean good business.
Experiment with new ideas. DevOps encourages experimentation within a company. New technology, improved workplace culture, innovative ways to accomplish old tasks—DevOps facilitates this way of thinking, allowing employees, brand managers, and business owners to try new things within a flexible infrastructure.
Focus on the end-user experience. Instead of a business model that prioritizes a company's bottom line, DevOps puts the end user's experience first and foremost. This is a major break from tradition; it allows a company to optimize its performance according to consumer demands—constantly staying relevant and desirable.
Get everyone involved. Say goodbye to a disconnected workplace where hierarchy reigns supreme. DevOps is only possible when everyone gets involved. It goes beyond development and operations to encompass every person involved in the end-user experience.
DevOps is a fundamental change to the "how we do things" method of thinking. It marks a major step away from traditional business models and encourages a company to work together to produce products rapidly and reliably using new practices. Capitalize on this combination of philosophy, practice, and product management by making DevOps a priority this year.
Photo Credit: Matt_Connors Flickr via Compfight cc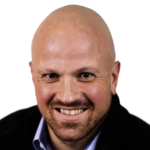 Daniel Newman is the Chief Analyst of Futurum Research and the CEO of The Futurum Group. Living his life at the intersection of people and technology, Daniel works with the world's largest technology brands exploring Digital Transformation and how it is influencing the enterprise. Read Full Bio