Companies Killing It in the Digital Transformation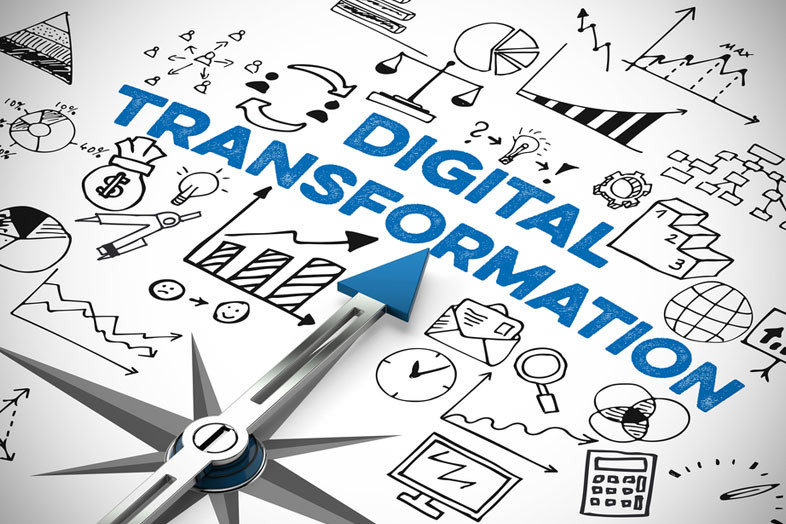 Listen to this article now
The trend towards digitalization is slowly but steadily gaining steam. Gartner analyst Andy Rowsell-Jones told CIO.com that going digital often means significant challenges and consequences, adding that companies are overhauling their business models and allocating more of their IT budgets to catch digital disruptors. Even so, a Harvey Nash/KPMG CIO Survey published in May suggests that only 18 percent of companies consider their digital strategies "very effective".  In fact, more often than not, articles are written on why digital transformation fails. But despite the failures, there are companies that have figured it out. Let's look at four that are in the process of mastering the digital transformation.
StubHub
StubHub's transformation is a great example of how to simplify processes using technology as well as recreate brand image. When CIO Marty Boos joined StubHub five-plus years ago the ticket retailer's infrastructure was struggling to handle the sheer volume of a business of daily ticket purchases. To combat this, StubHub leveraged Linux servers and technology from VMware, Akamai and Oracle to build a private cloud that scales elastically. Soon, this cloud will be hybrid, and supports several customer-facing initiatives. In line with CMO Jennifer Betka's mission of "communicating to people in a way that is about being human and less about the transaction" Boos' team is allowing sellers to use their phone to take a picture of tickets and post them online alongside adding music and recreating content on StubHub.com giving it the face of a "destination website".
StubHub's digital transformation paired with its recent acquisition of Ticketbiz has enabled the company to market across a variety of genres across the globe, as opposed to their previous North-America sports-focused niche. This is due to their emphasis on social media—in the words of Betka, "We are now bringing in a tone that feels less like we're just going to present you with a price and a name of an event. We are focusing on the emotion, the excitement, and the anticipation that you have to be inspired to go to events." The results are evident, with a more engaged audience and increased on-site time in comparison to previous statistics as well as competitors.
JetBlue
JetBlue has a grand history of technological breakthroughs, from putting live TV in seat backs to being the first airline to introduce satellite based, onboard wi-fi. In terms of digital transformation, JetBlue is a roaring success, and driving this success is CIO Eash Sundaram. Sundaram views technology as an enabler – one that everyone understands and uses everyday. "It makes a big difference," Sundaram says, "if you start embracing IT as a toolkit as opposed to a skill set isolated to a small group of people."
This philosophy is what has enabled JetBlue to master their digital transformation and has led to Sundaram's elevation to lead innovation initiatives at the $6.4 billion airline, including oversight of its new investment arm, JetBlue Technology Ventures. With technological evolution being an ongoing process, the venture arm is exploring the next group of technology game-changers for JetBlue to scale the brand even further.
For example, Sundaram is focusing on NFC (near field communications) to eliminate a tedious check-in process by "essentially allowing a kiosk to identify a customer and profile the minute he or she walks up to it." Additionally, in-flight staff will carry devices that have specific customer information, to better serve customers in a personalized manner. Sundaram has teamed developers with pilots to build useful apps, and was also the first airline to roll out on-board purchases using Apple Pay. This technological revolution that continues to keep pace with customers' expectation is based on the use of technology as an accessible toolkit that can improve operations as well as customer experience. "If you look at it purely through the lens of technology, it scares people," Sundaram says. "If you look at it through the lens of quality of life and empowerment and information availability, it doesn't feel that way."
Domino's Pizza
Domino's digital transformation is one that has evolved with customers as the primary focus. Keeping in line with the digital motto of anything being available at the click of a button, Domino's AnyWhere platform allows customers to place orders through smartphones, smartwatches and smart TVs or any computing device. They can place orders via the Domino's website, and by even tweeting pizza emojis. "Choice drives our whole mobile and digital platform," Domino's CIO Kevin Vasconi tells CIO.com. "Millennials love that."
A poignant example of a successful digital transformation, Domino's has managed to implement some major changes in a very short period of time, simply by reminding themselves of the business they're in. As emphasized by CEO Patrick Doyle Domino's isn't just about making pizza, but also about pizza-delivery, meaning that it has to be concerned with technology. "We are as much a tech company as we are a pizza company," said Doyle at a CEO Summit in Detriot; pointing out that of the 800 people working at headquarters, fully 400 work in software and analytics.
By embracing technology in all aspects to enhance customer experience, Domino's simple integrations —like allowing a customer to monitor the status of an order— have made a huge impact. Furthermore, Domino's has put an emphasis on its transportation services. Executives worked with crowd-sourced auto designers to create a Domino's delivery car, with just one seat, and a warming oven with room for 80 pizzas, ensuring efficient delivery and piping hot pizzas. "Transportation is a core part of the business," Doyle explained, so it makes sense for Domino's to create a "purpose-built pizza-delivery vehicle." Not only have these initiatives provided for better service, but Domino's has simultaneously modernized its image to appeal to millennials and younger generations through the use of interactive tech.
CapitalOne
In the banking sector, Capital One has used the digital capabilities to build an enormous banking and credit card business. Recognizing that technology is going to play a key role in how consumers prefer to bank, CIO Rob Alexander states, "We've got to be great at building software." Capital One hired scores of engineers, and organized teams around digital products. Their goal is to build software, release it early and update it frequently. Their technology operating model is DevOps, which Capital One calls "Engineering Excellence". Based on agile, DevOps building software rapidly but winnows the production funnel. Alexander says that the shift to DevOps is an ongoing and dynamic process, but in the meantime, the bank consistently pioneers new financial products such as banking and wallet applications and integration of Apple's TouchID into in mobile app. Capital One was also the first bank to integrate with Amazon.com's Echo device and virtual assistant Alexa , through which users can manage their finances solely through voice commands. Users can even ask Alexa about their previous spending at a particular place or for specific bank information. Alexander says this is indicative of Capital One's strategy to meet customers in any digital channels they prefer to consume.
The crucial takeaway from these company snapshots is that technology should be viewed in an assistive role to better all aspects of an organization from operations to the product and customer service. These companies have and continue to master the digital transformation, and much can be learned from their journeys.
Photo Credit: martinlouis2212 Flickr via Compfight cc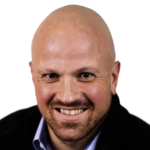 Daniel Newman is the Chief Analyst of Futurum Research and the CEO of The Futurum Group. Living his life at the intersection of people and technology, Daniel works with the world's largest technology brands exploring Digital Transformation and how it is influencing the enterprise. Read Full Bio