4 Keys to Managing the New Digital Workforce
Listen to this article now
In the age of digital transformation, no two employees work in the same way. Digital flexibility fundamentally changes workplace dynamics, and leaders who adapt to the changing nature of the workforce ultimately see higher rates of productivity and job satisfaction.
Embrace the Changing Nature of Work and Workforces
The traditional workday may fade away completely one of these days. A new approach to work values flexibility over regimentation; instead, employees, freelancers, entrepreneurs, and consultants go with the flow. They work toward goals as needed and may take off on a slow Friday afternoon. In the digital workforce, part-time employees aren't averse to taking a work call on a day off, and freelancers uses their own unique approaches to their jobs. With so many titles, roles, and structures, business leaders need to know how to interact with each type of workforce in a constructive way. 
Businesses can no longer keep a traditional business model and embrace competitive digitalization at the same time; the two philosophies are mutually exclusive. As businesses adopt the flexibility of bring your own device, the power of data, and the value in collaboration, the traditional business model falls away. Employees no longer sit at a desk for a set number of hours—they work from home and schedule their own hours. Most importantly, they value results over time spent.
Technology changes work practices and communication habits. Trying to fit a traditional management paradigm into a digital workplace creates friction. Micromanagement, power concentration, and siloed roles and responsibilities that are all hallmarks of traditional leadership paradigms now create dissatisfaction. Digital workforces are stakeholders, and employees will gladly ditch narrow job descriptions in favor of adaptable collaboration. Managers who embrace digitalization provide ongoing guidance and support for continual growth and optimization.
Transform Managers into Digital Leaders
Technology created the digital workforce, and it helps leadership teams optimize their own approaches to workforce management. Use these tips to create a culture of digitalization:
Generate ongoing feedback cycles with technology. Modern management is data driven and focused on incremental improvements instead of annual bombshells. Use technology tools, such as collaboration platforms and workflow management systems, to loosen the reins on your team without sacrificing productivity.
Give employees the freedom of choice. Multigenerational workforces prefer a variety of communication forms. Some want to meet during the workday and enjoy face-to-face conversations, while others value the expediency of a quick text or email. Within reason, digital workforces need the ability to choose their own technological tools. An effortless user experience promotes productivity and ROI.
Empower employees with learning opportunities. Digitalization requires workforce agility. Modern employees are willing and able to take on a variety of roles and responsibilities. Encourage innovation and productivity by means of educational platforms. Digital leaders can improve engagement levels and build new skillsets within an existing workforce through a mixture of gamification, self-guided learning, and onsite training programs.
Reward value, not time. In a traditional business model, employees receive praise and incentives for the quantity of work, but digitally mature businesses value the quality of work. Managers can identify the true value of an employee using workflow analytics. Combined with ongoing feedback, this focus on value enables managers to discover the real—not perceived—contributions of team members.
Successful digital managers will understand their teams' needs and empower individuals to reach their full potential. Digital transformation demands change across the board. From workflows to management, businesses focused on holistic digitalization can support lasting changes.
Photo Credit: rajkhan97 Flickr via Compfight cc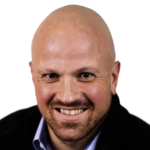 Daniel Newman is the Principal Analyst of Futurum Research and the CEO of Broadsuite Media Group. Living his life at the intersection of people and technology, Daniel works with the world's largest technology brands exploring Digital Transformation and how it is influencing the enterprise. Read Full Bio